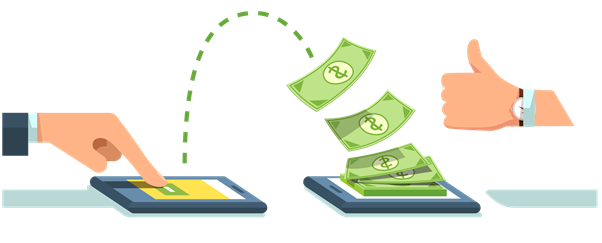 The Fintech sector is booming in Africa and the recent acquisition of the Nigerian fintech PayStack, acquired by Stripe a global fintech giant for over $200 million, is just one of the signs. 
A few decades ago the financial services sector in Africa started the introduction of internet banking, multi-currency cards, and mobile money. According to the Africa Frontiers Forum report, the adoption of technology in financial services is allowing the sector to leapfrog traditional infrastructure. Africa is also the fastest-growing region in terms of mobile penetration and mobile broadband penetration. M-PESA was an extraordinary catalyzer to the development of a cashless economy in Africa via the rise of mobile money, where unbanked people can send and receive money using their phone. The innovation was launched in March 2007 by Safaricom, a Kenyan Telco in partnership with Vodafone. People are provided with a safe, secure, and affordable way to send and receive money, top-up airtime, make bill payments, receive salaries, get a short-term loan, and much more. Today there are nearly 500 million mobile money subscribers in sub-Saharan Africa.
What is the cashless economy? 
The cashless economy is a system where money transactions are done via digital means like debit cards, electronic fund transfers, mobile payments, internet banking, mobile wallets, etc… It refers to the economy where transactions are carried out using digital payment methods rather than cash. Some of those cashless payments/transactions such as banking cards and mobile banking require a bank account that excludes "unbanked people" from services such as loans, insurance, overdraft, etc… Mobile money services do not require a bank account, they only require users to register with their mobile phone number, and transactions do not require banks or ATM machines or a high level of digital literacy and can be done with any type of phone be it basic feature phones or more sophisticated smartphones.
Advantages of a cashless economy  
According to the World Bank, a cashless economy facilitates the management of financial resources, whether as a household, firm, or government, as information is readily available on all flows of income, revenues, and expenditures. In addition, the absence of cash can reduce theft, corruption, illegal transactions, money laundering, financial crime as well as increasing transparency since it helps to authenticate and formalize transactions. It also facilitates the management of utilities (ex. transport) by providing statistics on usage and giving more information on citizen habits. 
The cashless economy in Africa 
The cashless economy is evolving with mobile penetration in Africa, as it is easier to use mobile transactions than bank cards in rural and suburban areas. 
According to the Global System for Mobile Communications (GSMA), at the end of 2019, 45% of the population in Sub-Saharan Africa subscribed to mobile services. As the mobile market will keep increasing in the next five years there will be half a billion people in Sub-Saharan countries with mobile subscriptions in 2021, 1 billion by 2024, and 50% subscriber penetration by 2025. So, this reflects the potential of the expansion of the cashless economy in Africa.  
However, there are still some barriers to a generalization of a cashless economy on the continent. Apart from the unequal growth of mobile penetration which has not yet reached 100% of the population, digital literacy, and service fees for online transactions are also among the main barriers for citizens.
Despite all the challenges faced by African countries, there are many Fintech companies trying to fill the gap and ease the cashless transactions and payments. Those companies are innovative and they are starting to get international attention such as the Nigerian fintech PayStack mentioned earlier.
Covid-19 an accelerator towards a cashless society
During the COVID-19 total lockdown, some African countries such as Rwanda have promoted cashless transactions and payments by giving incentives to motivate citizens to use digital payments.  For example, transactions between mobile money users of the same mobile operator were free of charge, and the interoperability between payment providers was reinforced from mobile money to a bank account. In Nigeria, PAGA waived fees for merchants, allowing them to accept payments with no additional costs to customers. Since then, the use of digital payment is strongly recommended by governments because it reduces the human-to-human transmission of COVID-19 via paper or coin money. 
Cashless FinTech Solutions in Africa
Currently, there are 49 fintech projects available on the Do4Africa website that actively participate in creating a cashless society and some of them have been highlighted in this article 
Orbus Payment
The Senegalese company Gaindé 2000, specialized in facilitating trade and dematerializing procedures, in partnership with commercial banks and financial institutions, launched the platform Orbus Payment which is the first electronic mobile payment hub in Senegal. There are several operators and payment methods in the platform: Post cash, UBA, Wari, JONI JONI, Orange Money, Tigo Cash, Mastercard, and Visa card. Dedicated to transactions between private stakeholders and individuals, the platform enables them to bill and recover claims without having to build their own platform. In this regard, Orbus Payment fosters the national development of e-trade products and services by connecting traditional electronic payment methods and mobile money solutions.
InTouch
Founded in 2014 by Omar Cissé, the startup InTouch, based in Dakar, has conceived a universal solution allowing merchants to accept a great variety of payment methods, secured and convenient, from cash to credit and debit card as well as cryptocurrency. The goal of the startup is to democratize access to financial services in Africa where banking activity is still very low. Through the "Unique Touch Counter", its platform, ready to be installed on Android phones, PDA, cash registers and usable on a web site or for sales between individuals on social networks, InTouch appears like the aggregator of all types of transactions and facilitator of access to any digital services on a unique device. Launched in Senegal, InTouch is now implanted in several countries of the continent: Cameroon, Ivory Coast, Mauritania, and Kenya.
Pesapal
Pesapal gives individuals and enterprises a simple, safe, and secure way to perform and accept payments in Africa. Pesapal payments work on the Internet and directly on mobile devices. The enterprise, in partnership with banks, mobile network operators, and credit card companies, displays a large selection of payment options to users. Pesapal protects buyers and sellers while allowing them to verify products and services quality before paying. Its mobile point of sale (mPoS) solution, baptized under the name of Pesapal Sabi, allows companies and individuals to pay with secured cards in stores or on the go with their mobile or Android tablets. Available in Kenya, Uganda, and Tanzania, this offer aims at helping companies and independent workers as well as SMEs and multisite firms to treat card payments more efficiently.
MoMoPay
MoMoPay is a contactless mobile payment service that helps customers pay for products and services instantly and carefully with their mobile devices. It's an NFC technology (Near-Field Communication) developed by the YOUTAP company in partnership with MTN Benin, available in all types of trade in the main cities of Benin.
Sobflous
Created in 2013, Sobflous is an online payment platform that makes it possible to carry out various secure transactions, both banking and mobile. On the platform, users can pay by credit card (National and International) by Dinar or by bank transfer. Among the services available, it is possible to receive and transfer money, to recharge the phone line at any operator or to buy online shopping coupons valid for international.
Wallettec
Launched in 2013, Walletec is a start-up that has developed mobile payment services, through multiple APIs, for merchants and e-merchants to accept any type of payment and secure transactions in their points of sale as online. By forming partnerships with twenty major African banks and the leaders of mobile payment, Wallettec has rapidly developed and offers its services in seven African countries but also outside Africa (Canada, Southeast Asia, Middle East). 
Paga
Launched in 2009, Paga is a secure payment application on mobile phones. By forming partnerships with major banks and key players in mobile money, the start-up is rapidly growing to become the leader in mobile phone transactions in Nigeria. In 2015, it listed 3.4 million individual users and 3600 SMEs. In the same year, it closed a second fundraiser of $ 13 million.
Nokanda
Nokanda is a Rwandan app that enables smartphone users to use USSD services from a user-friendly app interface. It creates shortcuts for USSD codes for easing the process of sending money to your phone contacts without typing their numbers, buys, and pay for services easily and quickly. Not only for the telco's service, but this app also offers other useful codes and numbers such as emergency and police free tolls, health and hospital emergency numbers.
The mobile penetration growth in Africa and the success of the Fintech sector proves that Africa's economy can go cashless but there is still a long way to go and topics such as cybersecurity need to be treated in depth by the different stakeholders of the ecosystem including governments and regulators.