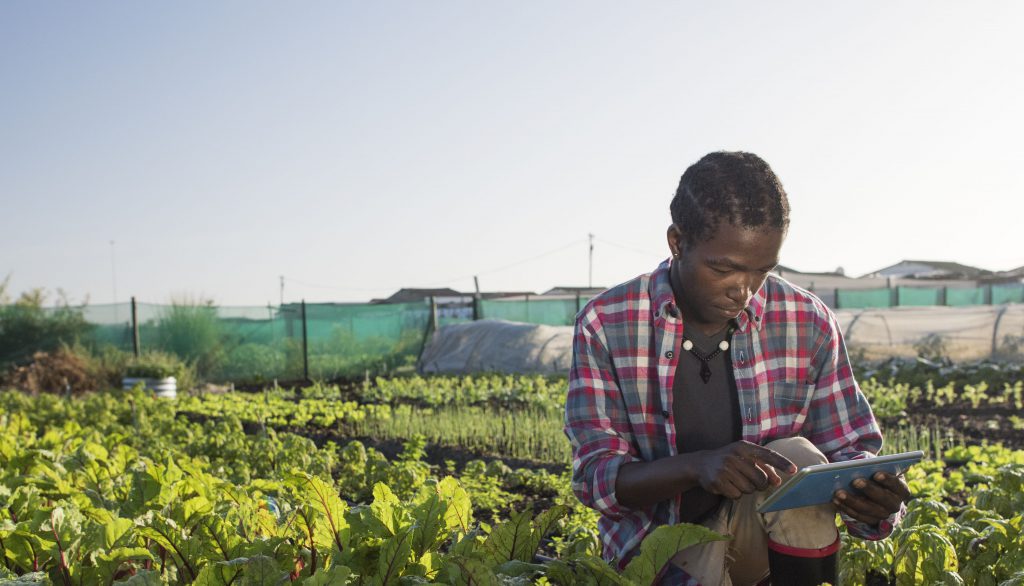 Digital literacy is one of the fundamental building blocks for promoting lifelong learning opportunities for all under the Action's framework for the implementation of Sustainable Development Goal 4 (SDG 4), which includes a specific target (4.4) "By 2030, substantially increase the number of youth and adults who have relevant skills, including technical and vocational skills, for employment, decent jobs and entrepreneurship".
Digital literacy can be defined as "the ability to use information and communication technologies to find, evaluate, create, and communicate information, requiring both cognitive and technical skills". In other words, one can say that digital literacy correlates with digital inclusion where people are able to use and access information and communication technologies, be able to do administrative procedures online via e-government services, make payments and financial services using technology, etc… The global economy, social life, jobs, and leisure activities around the world are heavily influenced by technology, and the impact of technology will continue to grow. Digital literacy is therefore no longer an option but has become a fundamental requirement for people when going about their daily lives.  
Why should Africa make digital literacy a priority?
A global digital revolution is underway: digital literacy is an undergoing challenge as digital technology is entering every sector of the economy.  As many African countries have an agricultural-based economy, farmers increasingly need Agritech to monitor their produce, by using technology to treat their crops, selling them, or checking prices online and in advertisements. We are experiencing a great change in the nature of work, and the World Bank Group's World Development Report 2019 on the Changing Nature of Work explores how this "fourth industrial revolution" is shaping the future. Work is constantly reshaped by technological progress. Firms adopt new ways of production, markets expand, and societies evolve. Besides the business part of digital literacy, it is also central to the education sector; now the online resources are more efficient and rich in educational materials than the physical libraries. Some of the laboratories and other experiment resources are now available in virtual versions so that they can be accessed all over the world using VRs, which reduces the cost. So Africans have to adapt themselves to digital life in order to adapt to this digital world. In this article, we are going to explore digital literacy based on the internet and mobile penetration, internet connectivity access and affordability,  and the different ways people are trained to use digital resources and tools.
The current state of digital literacy in Africa
The digital literacy rate goes hand in hand with access to digital means. According to the Internet  World Stats, the internet penetration in Africa in 2020 is estimated to be  47.1%,  and at the end of 2019, 45% of the population in Sub-Saharan Africa subscribed to mobile services according to the Global System for Mobile Communications (GSMA). Despite the lag in Internet and mobile penetration in Africa, the curve of growth is increasing and Africans are showing great zeal and commitment to embrace rapid technological change, its versatility, and to bridge the global digital divide.  
Consequently, as digital penetration is still low compared to other continents, digital literacy is still behind as well. However, different initiatives in Africa have been put in place to leverage digital accessibility and affordability.. Different schools, institutions, NGOs, and many others, are pushing hard to break the digital divide in Africa and increase digital literacy in the population for capacity building. 
For example, Andela is a U.S. company that specializes in training software developers, its business model aims to digitize Africa by training software developers with free online tools, in order to advance human potential by investing in Africa's best talents. Once qualified, the trained developers are engaged by Andela or work for Andela clients across the globe. The company aims to train 100,000 African software developers by 2024. They are improving digital literacy in order to reduce the global labor gaps and kick-start lifelong careers for young people without debt and without leaving their home countries.
Not only the provision of skills is being implemented but also providing connectivity to the last mile, Africa50 the pan-African infrastructure investment platform, has put in place the Africa50 Innovation challenge that aims to help find last-mile internet solutions for Africa. The first edition of the Challenge called for solutions to improve last-mile connectivity to increase access to reliable and affordable internet in underserved areas of Africa. Now the challenge has been won by Poa internet,  Kenya's largest public Wi-Fi network, and the Shiriki Hub a Rwandan Services startup that produces mobile kiosks that are solar-powered, and provide several essential services such as mobile recharge, local content storage, access to government online services, etc… Africa50 will launch a pilot program in Rwanda to test the solution's business model in a rural context and demonstrate its viability to be scaled across the continent. 
In some countries such as Rwanda, South Africa, and Nigeria they have initiated programs of One Laptop per Child (OLPC) project that involves the distribution of laptops in primary schools. 
Barriers of digital literacy in Africa
The very first barrier to digital literacy growth in developing countries is poverty. The inability to afford digital infrastructure prices and the lack of adequate information technology support result in poor education. Schools are trying to provide sustainable access to ICT infrastructure by assessing the additional costs to students. However, this practice is widely criticized as discriminatory to those who cannot afford it in lower-income countries. Finally, infrastructure is also an issue as electricity coverage is still fragmented in various areas of the continent. According to the World Bank report the rural part of Africa was covered at 31.5%in 2018.
Some of the projects that are impacting digital literacy in Africa
Zenzeleni Community Networks
Zenzeleni, South Africa's First Cooperative-owned ISP Telecommunications Network offering quality, high-speed internet comparable to the country's most developed urban centers. They deploy the infrastructure so that citizens can either request a dedicated internet link to their home, business, or organization, or collaborate with the cooperative to get a hotspot in your village or community.  
Smart Classrooms Initiative
In 2014, the Rwandan Ministry of Education signed an agreement in partnership with Microsoft. The agreement refers to the use of new digital technologies and the acquisition of new competencies in the new technologies domain to transform the national educational field. The Rwandan government's "Smart Classrooms Initiative" program, aiming at furnishing more than a thousand classes with an Internet connection, is one of the components of this agreement. This project is part of the national evolution strategy towards an economy in which ICTs are further highlighted.
KALAAN
KALAAN is an association founded by Didier Drogba, a successful football player, that signed a Memorandum Of Understanding with the association Development of Education in Africa (ADEA) to promote digital literacy in  Ivory Coast. It will involve sensitizing civil society organizations, citizens, and development partners to prioritize digital literacy in their projects. The project has ambitious plans to promote digital literacy in Ivory Coast and also aims to promote the digital skills of more than 10 million people across the African continent over a period of 5 years using new information technology, including smartphones with a special focus on women and rural communities.  
Education Transformation Agreement in Ethiopia
The "Education Transformation Agreement" made between Microsoft and the Ethiopian Ministry of Education falls in a project that targets the transformation of competencies related to ICT's mode of presence within the Ethiopian educational system. Microsoft puts its technological tools as well as its expertise through this program to improve the youth's digital literacy. There are a total of four objectives in this formation: promote digital inclusion, stimulate creativity and innovation, develop the new Millenium's strategic competencies, and improve instructors' competencies.   
VIVADA C3
Vivada rural solution contains many technical innovations including low power consumption, physically small equipment for Wi-Fi hotspot, 2G, 3G or 4G Base Stations allowing the use of solar power that spares the user's cost & logistics of generators and diesel. This solution which is currently deployed in Nigeria creates a smart village by putting together multiple services in a single Telecentre that include some or all of the following services: e-commerce centers for agricultural seeds, fertilizers as well as other daily needed-government services, cybercafe, Wi-Fi hotspot, public information booth, device charging point, shop for buying airtime, prepaid electricity, etc…
Being excluded from information and communication opportunities is another form of poverty. The cost of digital means and mobile services are among the biggest barriers to digital literacy. Although, because there is an urgent demand for digital skills, schools with access to digital infrastructures should teach them as a transversal subject. In addition, learning of ICTs should be spread at all educational levels: primary, secondary, vocational training, and university. More digital skills improvement initiatives should be put in place and available to citizens as well as affordable digital infrastructures.